This is one of my absolute favourites! When I was a child, there were paper lanterns of all different shapes and sizes, literally everywhere in our house (not that I'm trying to put you off). The best thing about them is that once your child knows how to make them, they require little to no supervision, obviously depending on age. Best of all…they are great fun to make!
For this activity you will need:
A4 Paper
Scissors
Tape or stapler
Optional:
Colouring pens/pencils
Old magazines/newspaper
Glue
String
Take your piece of A4 paper, I personally think it is nice to encourage your children to decorate it first either by:

Using pens or pencils to create patterns or design,
Cutting out images or colours from newspapers and magazines to stick onto the paper creating a collage,
Or, using coloured paper.

Once dry, cut a 1.5cm strip of paper from the long edge of the paper. This will be used as the handle of the lantern.

Fold the paper in half lengthwise.

Cut from the folded edge towards the raw edge stopping 2cm before the edge, make sure you are careful not to cut the strip off.

Continue all the way along the folded edge evenly spacing, roughly 1cm sections.

Unfold the paper

Take the two short edges and bring them together until you create a tube.

Use either tape or staples to join the edges together.

You can also use glue, but this means you will need to sit and hold it until it's dry. Personally, I prefer the quick fix.


Tape or staple on the handle made in step 1 and you're done!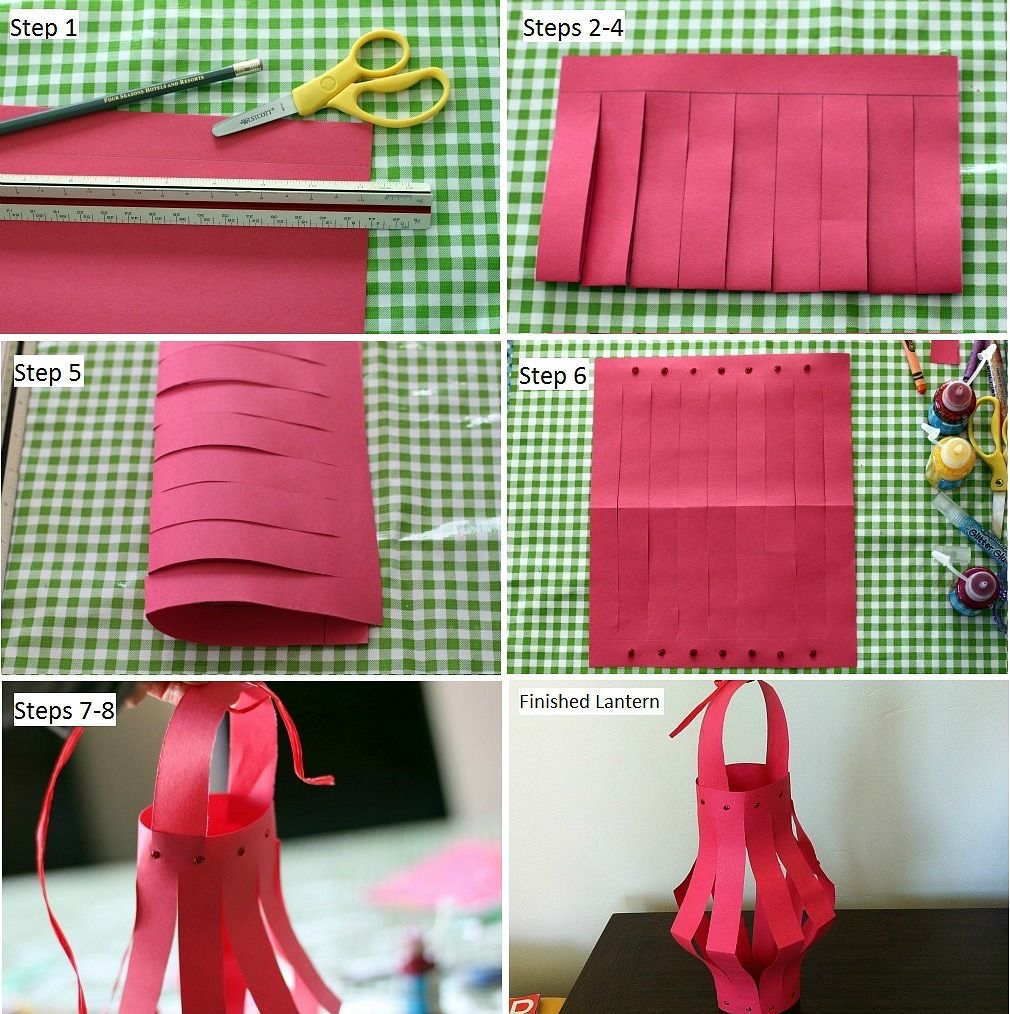 After your kids have finished the first one, they can always make more in different shapes and sizes. Let them experiment with their creativity. After they have a few, they can be strung together – use a small piece of tape to keep them equal distance from one another.
And voilà you have a simple craft that can be adapted to keep your kids occupied for hours!